This program will be an introduction to our technology, processes, the systems that have been developed, and how the programs will work. This is where you'll start before joining any of the other programs.
These modules are designed to help a brokerage owner achieve full-leverage and a profit margin in excess of 25%. The programs are intensive, highly focused, and personalized, so participation is limited by invitation only to brokers who aspire to build large operations and who do not plan to keep personally selling real estate in the long term.
This is designed for two types of owners: (1) those who have been owners less than 5 years and are in the building phase of their business and (2) experienced owners who see the need to update and adapt to compete in the new real estate industry.
Each component of our program builds off the previous section and will include proprietary technology, manuals, systems, materials, marketing, and all the resources you need to run a highly profitable real estate brokerage.
The comprehensive program is designed to be worked on weekly as you build your brokerage. If you're willing to commit 1 hour a week to working on your business, we can help you achieve full-leverage and a highly efficient and profitable brokerage that doesn't require your daily touch in the operations of the company.
Please enjoy the program overview and we'll be in touch to discuss application process.
Topics
Introduction
Available in days
days after you enroll
Tech Demos - Recruiting CRM
Available in days
days after you enroll
Tech Demos - Project and Task Management
Available in days
days after you enroll
Frequently Asked Questions
What technology are you providing?
We're providing everything we use to run our brokerage. It is a comprehensive set of integrated technology tools to run a scalable, high volume brokerage. Check out the technology section when you sign up for the Introduction to get more in-depth information.
What are you teaching?
We're teaching the exact systems we utilize every day and providing the technology we developed to make RE/MAX Northwest successful. With scalable systems, we can add more offices or duplicate the systems for additional owners without increasing our workload.
What is a fully-leveraged brokerage?
A fully-leveraged brokerage scales, it means that you aren't reliant on any one person (including yourself) for the brokerage to operate. There is a process and a system for everything that happens in the brokerage.
How can this program be offered if you also run a brokerage?
That's the beauty of full-leverage. Owning a brokerage is different than running a brokerage. You can be in control of your company, but not dealing with the daily tasks of running the brokerage.
Your Coach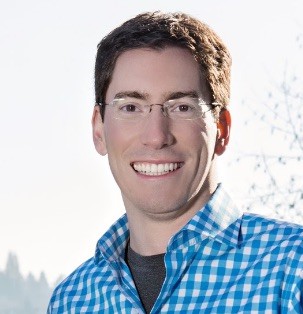 With 230 agents and $1.7 billion in sales, Matt has built RE/MAX Northwest into the largest RE/MAX in Washington and in the top 150 of all brokerages in the United States. Matt made his first entrepreneurial move when he decided to pursue real estate in lieu of a traditional law career and has been building companies every since.
After two years as an independent broker, he opened his first RE/MAX office in Seattle in the summer of 2011. With a focus on systemization and agent development, RE/MAX Northwest per agent production has increased substantially every year and RE/MAX Northwest agents are the highest producing in the market.
When he saw inefficiencies in current real estate tech, he developed his own software to save time for the brokerage and its agents. He later founded a real estate startup to continue tech development from the agent and broker perspective.
Matt now consults with other brokerage owners to help them reach their own goals with an eye on helping every owner achieve full-leverage. In every aspect, Matt lives by our motto: Work Hard, Be Nice.
This course is via invitation only. Please contact us to apply.